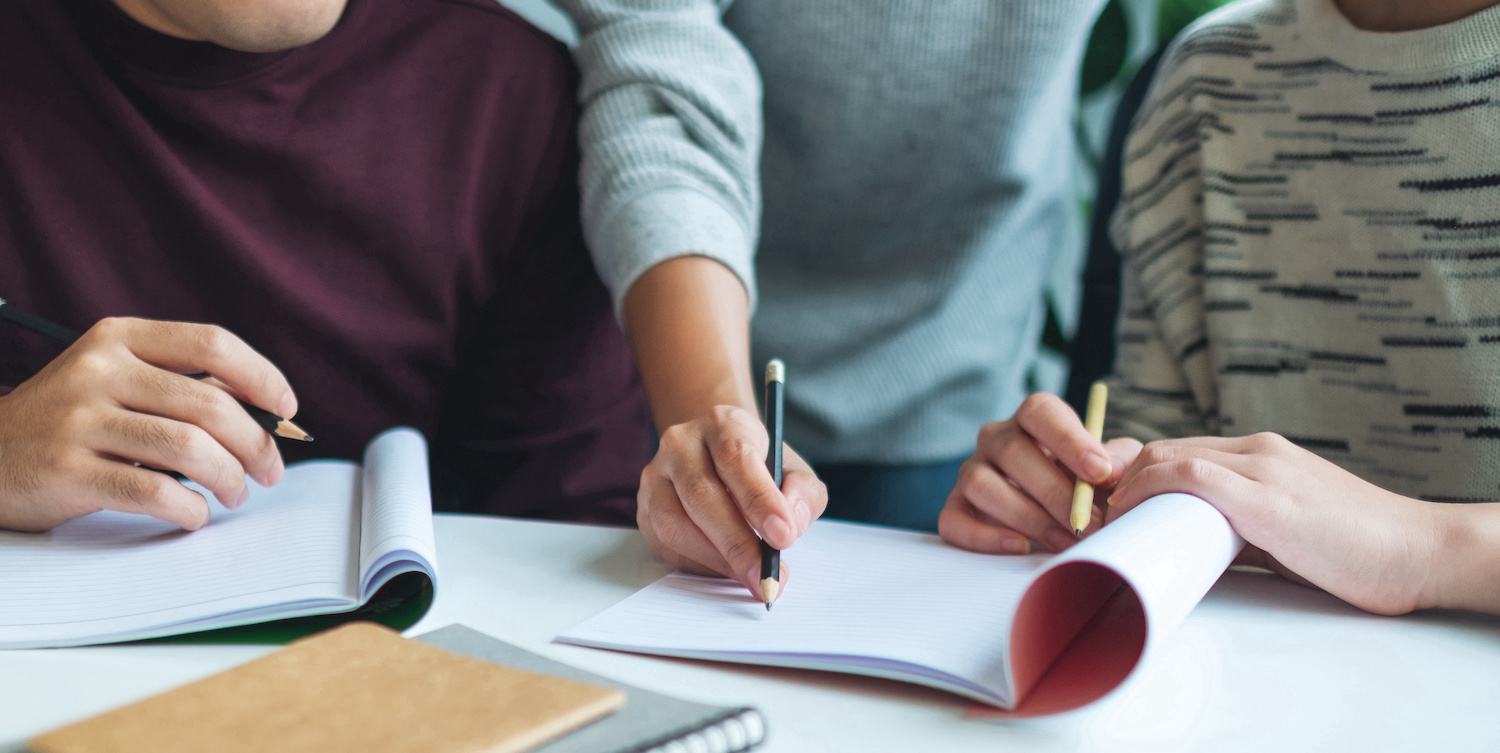 Math Question Center helps undergraduates with PSets
If you're a Harvard University student taking an entry-level math course and you haven't heard of the Math Question Center (MQC) yet, you could be missing out on an essential resource. Located on the third floor of the Science Center, the MQC is open to all students taking entry-level calculus and linear algebra courses. It is staffed by undergraduate course assistants (CAs) there to help with class material, answer general questions, and guide students through productively approaching problem sets (PSets) so that they may not only complete their homework correctly, but also synthesize important ideas and apply them more broadly. 
The MQC showcases the collaborative nature of mathematics at Harvard University. Rather than a solitary pursuit, it is a communal — even social — endeavor. The center is at its most effective when students come together, help each other, share ideas and resources, and come to their own understanding of the material, said center overseer and math preceptor Hakim Walker.
The MQC is open from 7:30 p.m. until 11 p.m. Sundays through Thursdays. For more information on the center, its operating hours, and how to make the most of your visit, click here.
For the full story in The Harvard Gazette, click here.