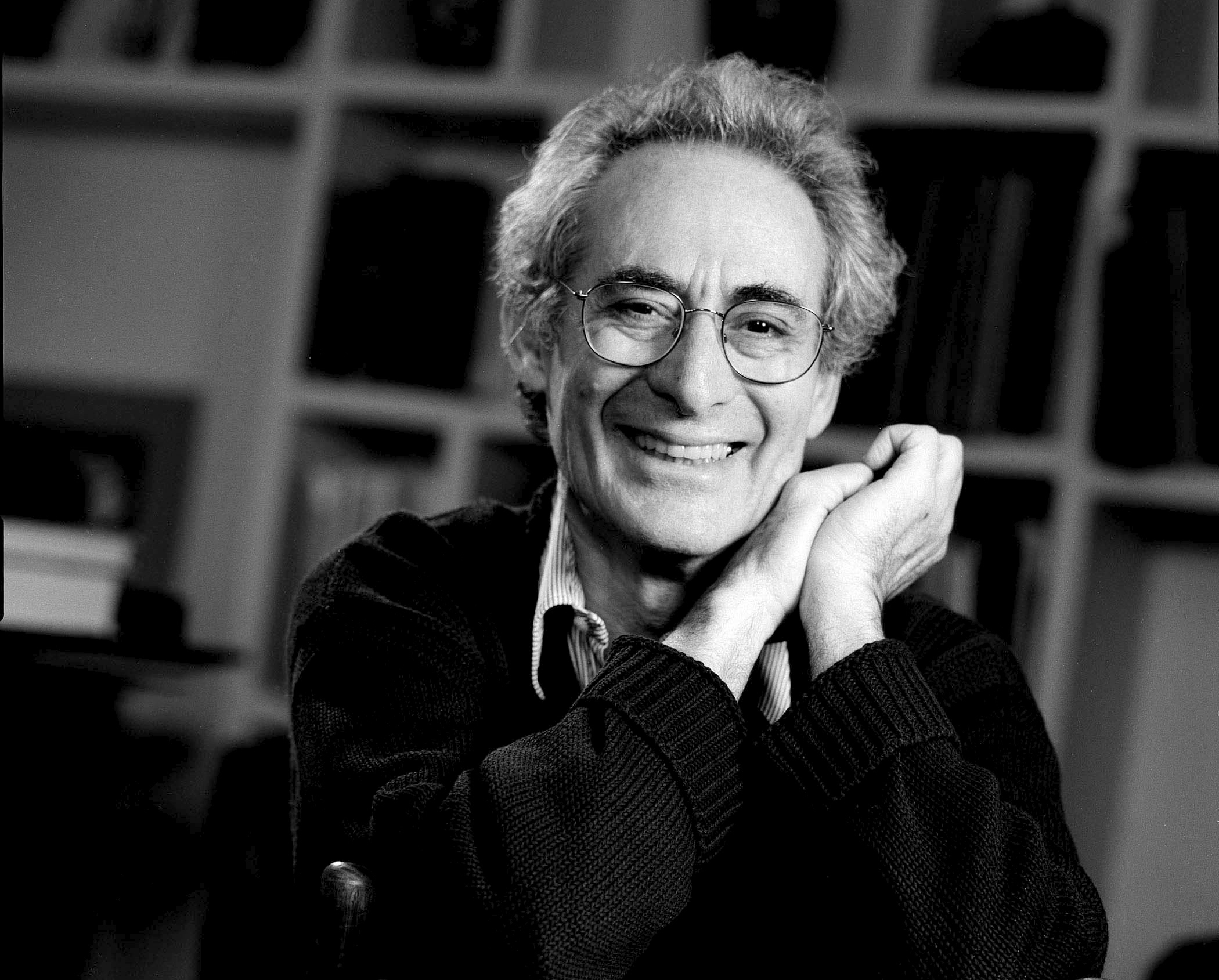 Barry Mazur Awarded 2022 Chern Medal
Mazur received the award for his work in topology, arithmetic geometry, and number theory, and for his leadership and generosity in shaping the next generation of mathematicians.
Earlier today at a ceremony in Helsinki, Finland, International Mathematical Union (IMU) President Carlos E. Kenig announced Harvard Gerhard Gade University Professor Barry Mazur as the recipient of the 2022 Chern Medal. It is given out once every four years to an individual whose lifelong outstanding achievements in the field of mathematics warrant the highest level of recognition.
"I'm delighted to receive the Chern Medal," Mazur said. "It gets me to survey the full arc of my life with mathematics and so—most definitely—is quite meaningful to me!" Mazur is an internationally known mathematician who has been a part of the Harvard University community for over 60 years. President Obama awarded him the National Medal of Science in 2013 and he is the recipient of the Leroy P. Steele Prize, the Cole Prize, the Chauvenet Prize, and the Oswald Veblen Prize, among others. He is also an elected member of the National Academy of Sciences and the American Philosophical Society. 
According to an IMU citation, Mazur's numerous fundamental contributions place him squarely within the ranks of the greatest mathematicians of the 20th century. His proof of the torsion conjecture for elliptic curves and his proof of the Iwasawa Main conjecture with Andrew Wiles are but a sampling of highlights within a broad, deep, and sustained range of influential perspectives that have enriched mathematics over the past 50 years. Mazur's influence is further cemented by his role as a mentor and a teacher, with close to 60 PhD students, many of whom have actively and fruitfully pursued his intellectual legacy.
The IMU and the Chern Medal Foundation (CMF) established the Chern Medal Award in memory of Chinese mathematician Shiing-Sheng Chern (1911-2004). Chern devoted his life to mathematical research and education, obtained fundamental results in all major aspects of modern geometry, and founded the area of global differential geometry. The breadth of his work deepened the connections between modern geometry and different areas of mathematics.
At least two years before each award ceremony, the IMU forms a five-member Award Selection Committee tasked with identifying the medalist. The award consists of a medal and a monetary award of $500,000. A requirement states that half of the money must be donated to organizations chosen by the medalist and approved by the Friends of IMU (FIMU) that will assist research, education, outreach, or other activities to promote mathematics. Chern was generous in his personal support of the field during his lifetime, and the IMU hopes that this philanthropy requirement will set the stage and the standard for mathematicians to carry on his altruism. Mazur intends to choose organizations that focus on mathematical education for the young.
View ICM video about 2022 Chern Medal recipient Barry Mazur.
Photo courtesy of Jim Harrison.