Emerging Scholars Program
The Emerging Scholars Program is a program driven by the principles of social justice and centered around equity, diversity, and inclusion in STEM. We want to speak out against the systemic racism we have borne witness to both recently and throughout the history of this country. We are horrified and appalled by the murders of George Floyd, Breonna Taylor, Atatiana Jefferson, Stephon Clark, Botham Jean, Philando Castille, Alton Sterling, Freddie Gray, Eric Garner, Akai Gurley, Tamir Rice, Michael Brown, Ahmaud Arbery, and so many more. The American tragedies of racial dehumanization are too numerous to enumerate here.
We are saddened by the hundreds of thousands of deaths due to the current pandemic and recognize the disproportionate impact of this health and economic crisis on communities of color and on communities with limited resources.
We stand by the Black community and allies in protesting systemic racism and advocating for safety and equity.
We stand by those who are underrepresented in STEM to be seen, heard, appreciated, and celebrated for all that you/we have contributed, do contribute, and will contribute to our collective STEM community. And here, in our small program, we hope to have a warm, welcoming space to celebrate our scholars and support our scholars on their journeys, while recognizing that the road has not been smooth, that it remains rocky, and that there is a tremendous amount of work to be done.
Robin Gottlieb
Director, Emerging Scholars Program
Hakim Walker
Emerging Scholars Program
The Harvard College Emerging Scholars Program is an academic enrichment program that seeks to support STEM-interested students who are enrolled in introductory calculus. The program itself provides auxiliary support in a variety of ways, outside of a participating student's enrollment in Math M.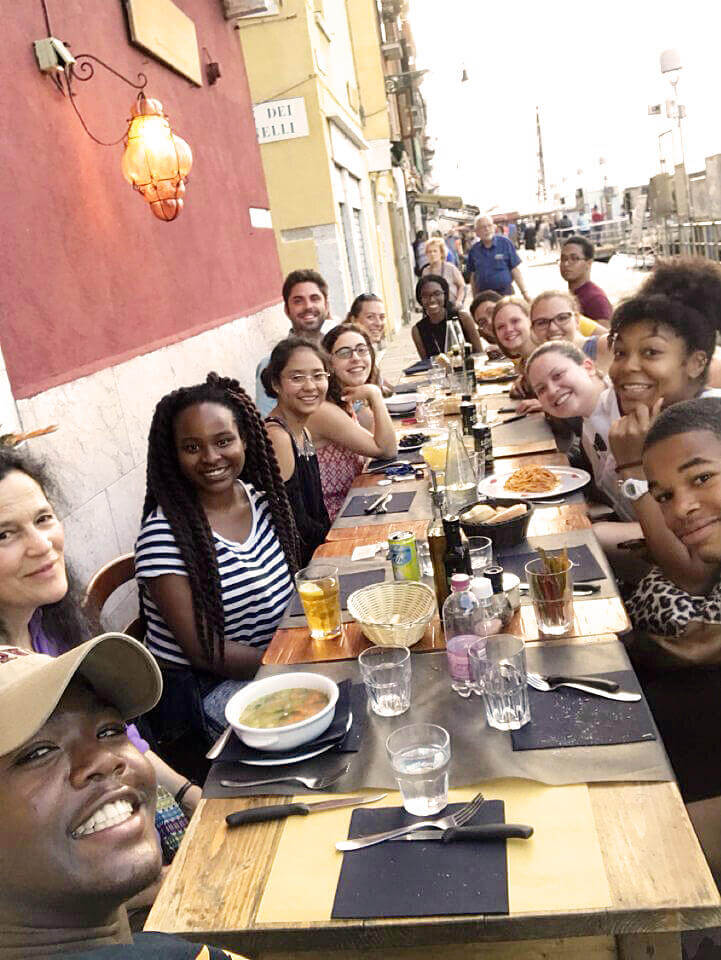 Participation in a year-long Emerging Scholars seminar: A weekly seminar with math department faculty will focus on higher-level problem solving & cognition and offers students the opportunity to apply mathematical concepts to fields of interest. Complex multi-step problems and in-class projects are chosen to highlight problem-solving techniques such as generalization, induction, analogy, variation, reverse engineering, and specialization. Students collaborate to build mathematical models, critique arguments, analyze data, and present policy recommendations.
To help ease the transition to college during this difficult time, we would like to limit the number of hours spent doing academic work online in the first semester. To that end, the class of 2024 Emerging Scholars cohort will NOT be taking Math ESPa (the first semester of the seminar) until Spring 2021. Then, they will take Math ESPb in the fall of 2021.
Personalized academic advising and support: Students participating in the program will have access to an experienced and knowledgeable team of academic advisors, which include long-time members of the Board of Freshman Advisors and alumni of the College, with faculty connections across the university.
Unique opportunities to engage with faculty: through an engaging and insightful online faculty lunch series.
Extracurricular social events: such as field trips, movie nights, coffee hours, and other excursions on and off campus. (Please note that our ability to organize in-person social events this year will depend on university and governmental regulations regarding the ongoing pandemic.)
Math 1b summer study abroad in Italy: In the summer of 2021, depending on the status of the current pandemic, the Scholars cohort will have the opportunity to take a semester abroad in Italy, completing Math 1b (and one other course) there before their sophomore year. Students find living and studying abroad an exciting and transforming experience.
The opportunity to pursue service volunteering: in the Cambridge-Allston community is available through a variety of relationships with area-based non-profits.
Questions may be directed to Hakim Walker at hjwalker@math.harvard.edu.
Follow us on Facebook!