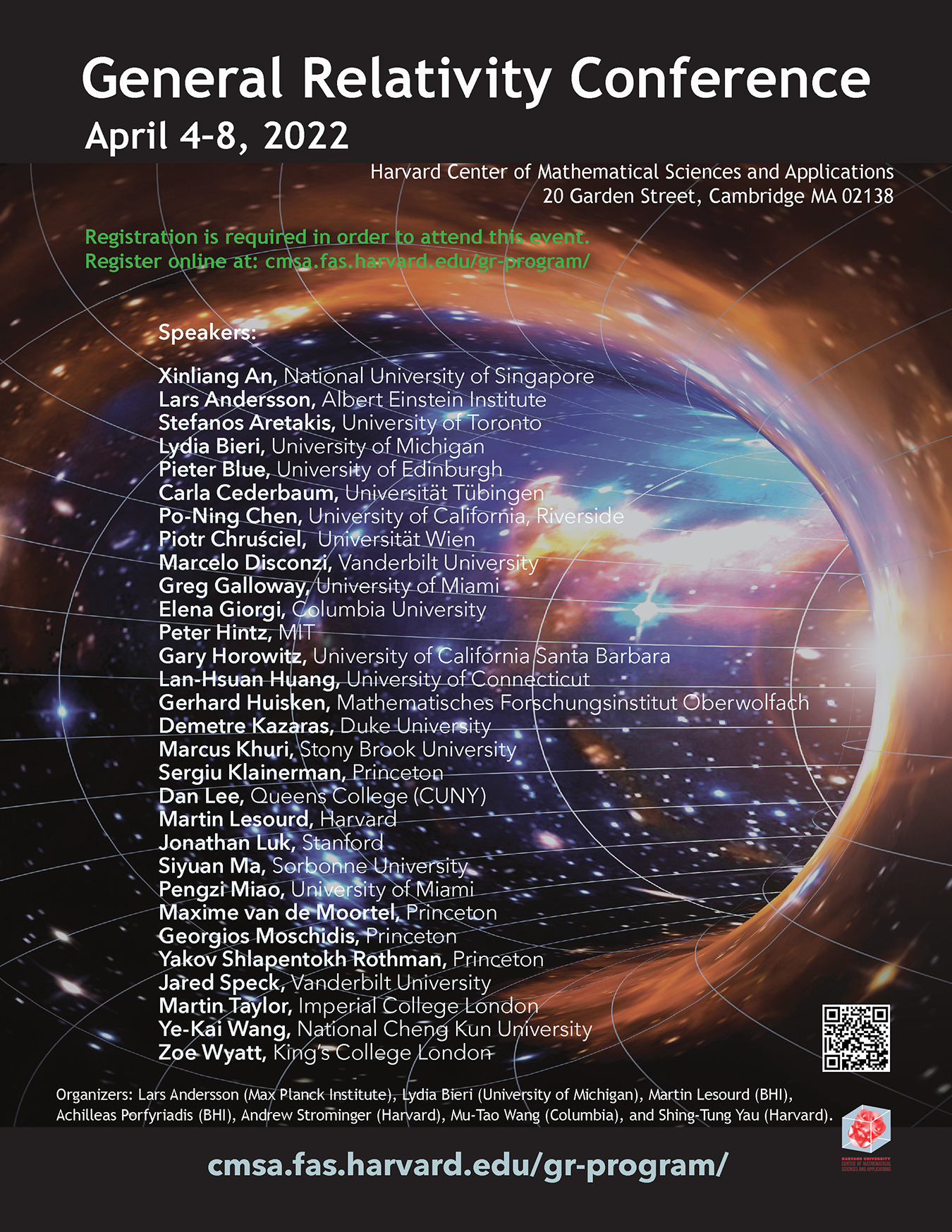 CMSA General Relativity Conference
CMSA EVENTS
---
The Harvard CMSA will be hosting a conference on General Relativity from April 4-8, 2022.
This conference will be held virtually on Zoom. Registration is required.
Webinar Registration 
A few talks will be held in hybrid formats, with talks given from the CMSA seminar room, G-10. Advanced registration for in-person components is required.
In-Person Registration 
For more information, please see: https://cmsa.fas.harvard.edu/gr-program/